Langley and Taylor, LLC lifeguards are prepared to save lives, as well as create a pleasant atmosphere, so swimmers enjoy their visit to the pool. Customer service is a large part of a lifeguard's job duties and our Tennessee lifeguards must be prepared to save lives as well as treat pool patrons with respect and courtesy. They are trained to communicate and enforce the rules, while maintaining a friendly and positive attitude.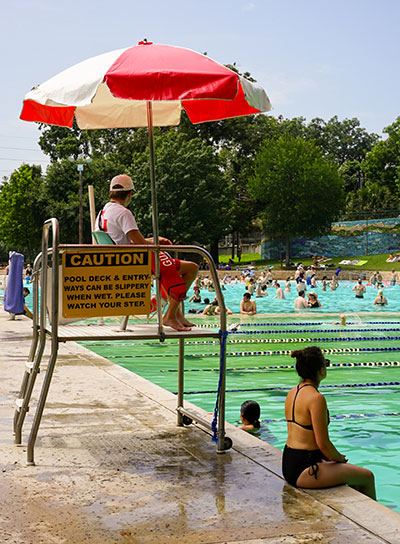 Before being hired, an applicant must prove the lifeguard qualifications through a strict screening process to ensure that they have the:
Public relation skills
Rules enforcement training
HAZMAT training
Emergency action plans
First aid
Lifeguard lifesaving training
Cardiopulmonary resuscitation
All of our Tennessee lifeguards are certified in the following lifeguard services:
Lifeguard training
Prevention of disease transmission
Oxygen training
Cardiopulmonary resuscitation for the professional rescuer
First aid
Automatic external defibrillator
Call Us Now: (615) 244-9008
Learn how our expertise can help you with all of your swimming pool needs.
We are members of the following organizations and recognize practices of government agencies.